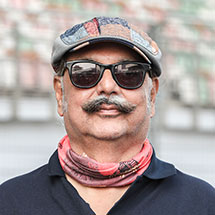 Bob Rupani
Chairman, ICOTY

Bob Rupani belongs to the pioneering lot of Indian automotive journalists starting with the Indian Auto Journal in 1986. He is one of India's most senior and respected auto journalists and over the years he has been the executive editor of magazines such as Car & Bike International, Auto Motor & Sport (India), BBC Top Gear (India) and Auto India. He is now consulting editor of Overdrive.

Bob is known for his car evaluation skills and eye for detail. He often discovers what many others overlook and thanks to his insightful road testing abilities, his views are valued by a large number of people, both in and out of the automotive industry. He has also successfully participated in several races and rallies and is a highly skilled off-road driver. Bob is very fond of historical cars and has driven in several international classic car rallies too. In 1988, he went to see the Safari Rally in Kenya an is possibly the first Indian journalist to have written a first hand report on a world championship motor sport event He is a Founder Member of the ICOTY (Indian Car of the Year) award and has been on every ICOTY Jury since its inception in 2005.

He was Chairman of the Jury in 2009, 2013 and also elected for the period 2015-2018. The ICOTY constitution and its rules and regulations have largely been drafted by Bob Rupani. The constitution was introduced in 2008 and has been followed ever since.
---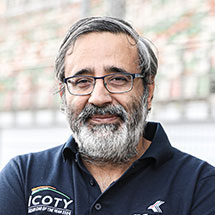 Yogendra Pratap
Editor, Auto Today

Yogendra Pratap is the Editor of Auto Today India and is one of the most revered and respected automotive journalists in the country. Yogendra is also on the jury for the World Car of the Year and the World Engine of the Year awards. He is completely a car man and can dissect any car in his mind. He also possesses vast knowledge on everything automotive, be it new technology or an old engine, he can give you intricate details of both with ease. He loves being on the road and hates taking breaks while crisscrossing the country at a moment's notice.

---

Rahul Ghosh
Associate Editor, Auto Today

Rahul is one of the most experienced automotive journalists in the Auto Today India team with ten years of experience in the industry. He is on the jury for the Indian Car of the Year and the Indian Motorcycle of the Year awards. Despite him being primarily a motorcycling enthusiast, Rahul tests cars and is in charge of all road tests in the magazine. Designated Associate Editor, Rahul is constantly hounded for information on cars and on most days, is on the verge of pulling his hair out.

---


Dhruv Behl
Editor, autoX

Dhruv founded autoX in 2006 with little clue of what lay ahead. Driven by a passion for anything on four wheels and a stubborn will to succeed, he moulded a team as pig-headed as him to create a medium that could adequately communicate the magnificence of the automobile to an unsuspecting audience. Today, AutoX stands for independence, candidness, and objectivity – but, most of all, for heart & soul.
---


Ishan Raghava
Assistant Editor, autoX

An assistant editor with autoX, Ishan has great technical and practical knowledge, and his life-long love for cars has seen him devote some of the best years of his youth to perhaps wasteful, yet satisfying, pursuit of his obsession with automobiles. He has worked with lifestyle publishing brands as a freelance / consultant for over 5 years and as a part of the autoX team for 3 years.
---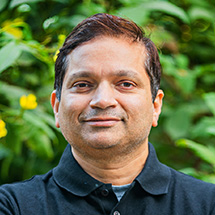 Girish Karkera
Editor, BBC Topgear India

Girish joined the Indian edition of BBC TopGear in 2006 as an Assistant Editor. Born and brought up in Mumbai, he started his journalism career as a sports correspondent, in The Indian Express, but soon moved to automotive journalism and was part of the editorial team that started Autocar India. After a six-year stint there, he moved to BBC TopGear where he went on to become Editor in December 2009. He has been part of the ICOTY and IMOTY jury since then.

---


Sriram Narayanan
Deputy Editor, BBC Topgear India

Sriram Narayanan was bit by the car bug pretty early in life. As a student, he spent a lot of time collecting supercar posters and reading about them. He started his automotive journalism career pretty early with Auto India before moving onto other titles. He is currently the Deputy Editor of BBC TopGear India. Apart from cars, Sriram is an avid carnatic music enthusiast. He loves to sing old Hindi movie numbers and can also play the tabla.

---


Aspi Bhathena
Editor, BIKE India and CAR India

As the editor, Aspi has been ably leading the editorial teams of both BIKE India as well as CAR India since 2007. Under his leadership the magazines have gone from strength to strength serving the two magazines' readers with outstanding value through innovative content. Prior to assuming his current leadership role, Aspi had been the backbone of both the magazines as their Road Test Editor, in charge of conducting all vehicle tests that empowered readers with detailed and credible data that they could rely on. Aspi's career in journalism began with Overdrive magazine as Road Test Editor where he established the basic tenets of vehicle testing – both for two as well as four wheelers. Before becoming a journalist, his career as a motorcycle racer had been both long and rewarding. Between 1977 and 2004, when he finally hung up his racing boots and leathers, Aspi tasted victory several times both in India and abroad. He is also the only Indian to have ever won a Bronze replica medal at the legendary Isle of Man TT, which he won in 1987. With his immense technical knowledge gleaned from a long racing career during which he built the motorcycles he raced on followed by his role as first Road Test Editor and then Editor, Aspi plays an invaluable role as a jury member of the prestigious World Engine of the Year, Indian Motorcycle of the Year (IMOTY) and Indian Car of the Year (ICOTY) panel.

---


Jim Gorde
BIKE India and CAR India

Among the newer members of the jury, Jim has been reviewing all things, two wheels and four, for over five years. He has traversed the length of the country on a motorcycle and in a car. Always keen to learn anything new, be it techniques or technical details, his passion for engines and engineering have helped him separate the ordinary from the extraordinary and the good from the truly great, and will help him decide the best of the lot.
---


Aninda Sardar
Assistant Editor, evo India Magazine

Aninda cut his teeth in the automotive journalism industry as an intern at Overdrive in late 2003. Since those early days he has been continuously travelling on the learning curve, evolving from being responsible for generating credible and innovative automotive content in his role as senior reporter at Apex Press and Publishing in Muscat (Oman) before moving to Auto Bild India as Chief Sub Editor. After nine years he did a brief stint in the world of communications consultancy before returning to his first love of automotive journalism, as assistant editor of Bike India and Car India. He has been with evo India since Oct 2016.

---

Sirish Chandran
Editor evo India magazine and ThrillOfDriving.com

Sirish started writing on cars, bikes and motorsport at Overdrive magazine straight out of engineering college in 2000. He took over as editor seven years later, the youngest automotive publication editor in India, and was responsible for the growth of the brand, most notably by conceptualizing and hosting the award winning Overdrive show on CNBC-TV18.

After 12 years he made a brief detour into the corporate world as head of press at Porsche India, but quickly returned to his calling, founding evo India magazine and ThrillOfDriving.com in 2013.

---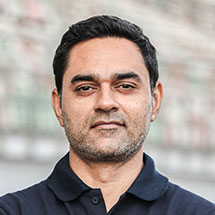 Pablo Chaterji
Managing Editor, Man's World

Pablo Chaterji is Managing Editor at MW, India's best men's lifestye magazine. He oversees the automotive section at MW, apart from writing on a variety of other subjects. Previous to this, he was Managing Editor at Motoring World magazine, and in total he has 15 years of experience in automotive journalism.
---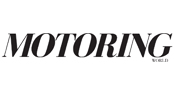 Kartik Ware
Senior Editor, Motoring World

There is nothing Kartik likes more than telling stories. And there are few stories better than that of the automobile. That is what this particular member of ICOTY lives by. Or at least tries to. Kartik has been trying to capture the world as seen from behind the wheel for the better part of a decade now, and continues to be amazed at the stories that come as standard equipment with all cars, old and new. He also likes examining the relationships between men (women, too) and machines, a bond that seems destined to be an immortal one. But mostly, he likes to keep it simple by keeping his mouth shut and listening to motors sing their stories. At their redlines, of course.
---


Bertrand D'souza
Editor-in-chief, OVERDRIVE

Bertrand D'souza has been testing cars and motorcycles for fifteen years and is the editor-in-chief of OVERDRIVE. A trained engineer, Bertrand's career started in automotive service and it gave him a grounded, real-world view of how owners live with their cars. His growth and proficiency as an automotive journalist has been meteoric. Starting out at the bottom of the food chain, Bertrand is now one of the most senior editors in the business as well as an effortless TV anchor. Along the way he has tested practically everything that has been introducing in India since 2000. He has also tested other more exotic vehicles, including a Formula One car and many other race cars. His passion for vehicles is as fresh today as it was when he began and he leads India's top automotive media group into a new world where the nature of reporting, reading and content is changing.
---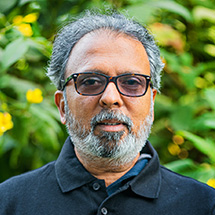 Muralidhar Swaminathan
The Hindu Business Line

Murali is passionate about driving, cars and road safety. He's been writing about the auto industry for the past 19 years, during which time he's analysed the financial and product health of many automotive and auto component companies. For the past ten years, Murali has had a road test column in the Hindu Business Line. Currently, he anchors the special pages on tech and auto for the newspaper. Murali is proud to be part of the iCOTY jury – the most independent annual award in the country.